Student Ministries
If you are a youth in grades 6-12, we have engaging youth ministry programs for you! We want to help you navigate these exciting yet challenging years and point you towards the love, truth, grace, and power of Jesus. Below is an overview of our programs, but if you'd like more information on any of our programs you can contact our Student Ministries pastor Rick Penner at rick@nelsoncovenant.com
PLEASE REVIEW OUR COVID-19 SAFETY PLAN FOR ALL STUDENT MINISTRIES HERE.
As per the BC Public Health Orders, we are in step 3 of BC's restart plan (September 03, 2021)
and fall under the categories of "indoor events" and "structured extracurricular activities and
programs for youth".
In accordance with restrictions on:
The BC government website ( https://www2.gov.bc.ca/gov/content/covid19/info/restrictions )The Interior Health Region Authority website (Section C – "Indoor Events")
The Interior Health Region Authority website (Section C – "Indoor Events")
https://www.interiorhealth.ca/YourEnvironment/RegCompliance/Documents/Gatherings%20
and%20Events%20Order.pdf
The Nelson Covenant Church student ministries programs (a.k.a., Ignite Junior Youth and
Impact Youth) plan implement and follow as best as able the following COVID-19 Safety Plan:
Ignite Jr Youth and Impact Youth COVID-19 Safety Protocols for youth programs at 702
Stanley Street, Nelson, BC.
Max occupancy: 50 (indoors), excluding staff and essential volunteers.Registration is required prior to attending Ignite and Impact youth programs.
Registration is required prior to attending Ignite and Impact youth programs.
Registrations will be via the Church Center app or the following linkhttps://nelsoncovenant.churchcenter.com/registrations
https://nelsoncovenant.churchcenter.com/registrations
A COVID questionnaire will be attached and required in each registration.
Attendance and contact information will be verified at Ignite and Impact programs.
Attendance records and contact information will be kept on file for 30 days
Masks are required to be worn indoors as indicated in the current Public Health Orders.
Sanitization of all high touch areas (door handles, bathroom faucets, and game equipment) will be done before and after youth programs.
Hand sanitizing/washing stations will be available, clearly marked, and attendees will be encouraged to sanitize/wash hands upon arrival and before and after activities.
High risk of transmission activities/games are to be avoided
Social distancing will be adhered to as best as possible. Measures include:
Spaced seating
When sitting at tables, the backs of the chairs between tables will be spaced at 6 ft.
Preventing/discouraging congregating in hallways, entrances, and other transition spaces.
Drop off and pick up are expected to be in a timely and quick manner
Youth should not arrive to the building more than 20 minutes prior to a youth program/event.
Parents are encouraged to stay outside or in their vehicle and text their child or youth leader when ready for pick up.
Congregating before or after the event is discouraged.
Please do not attend Ignite or Impact youth programs if:
o You have travelled outside of Canada within the last 14 days
o You have been identified by Public Health as a close contact of someone with COVID-19
o You have been told to isolate by Public Health
o You are displaying any of the following new or worsening symptoms:
▪ Fever
▪ Cough
▪ Shortness of breath
▪ Loss of sense of smell and/or taste
▪ Sore throat
▪ Extreme fatigue or tiredness
▪ Headache
▪ Body aches
▪ Nausea or vomiting o Diarrhea
---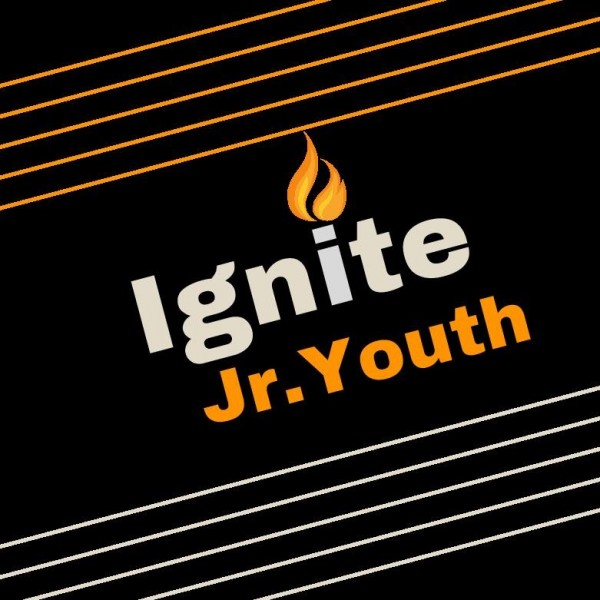 IGNITE JR. YOUTH
Grade 6-8 students. Every Tuesday after school we get together for games, a snack, and a time of exploring and learning more about God, ourselves, and how to navigate these junior high school years. Join us 3:30-5:00 pm every Tuesday!
We also have a Discipleship Development Program (DDP) specifically for Grade 8 students wanting to take their discipleship and leader training to the next level. We meet right after Ignite for 30 minutes (5:00-05:30pm).
---
IMPACT YOUTH
Grade 9-12 students. Every Wednesday night from 7:00-9:00 pm high school students come to hang out with friends, grow in their faith through challenging discussions and Bible studies, and learn to be an impact in their spheres of influence by living a life of following Jesus. We also have weekend retreats, special events, and engage in serving opportunities. Join our email list by request to Rick and like and follow us on Facebook and Instagram to receive updates and relevant information.
Facebook: www.facebook.com/NelsonCovenantImpactYouth
Instagram: www.instagram.com/ncc_impactyouth/
---
Young Adults
Our young adults group meets throughout the year for fellowship and discussion. For upcoming events and more information contact Student Ministry Pastor Rick Penner at rick@nelsoncovenant.com