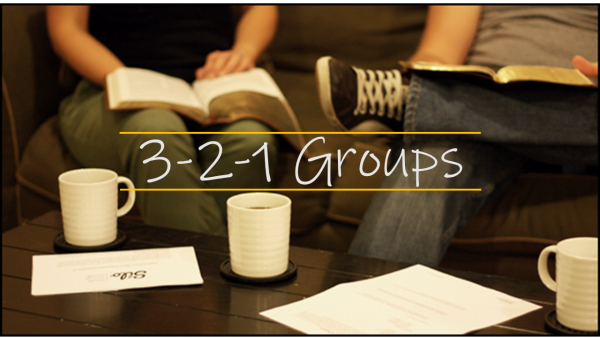 Three People - two hours - Once a month
Developing and deepening meaningful Christian friendships has never been more difficult. Busy schedules, conflicting priorities, and a transient society makes forming life-giving, quality relationships a challenge for everyone. Weekly small group bible studies are a powerful way to grow and deepen these kinds of spiritual friendships, but they are not possible for everyone.
A few years ago our church launched 3-2-1 groups as a way to address the differing needs and challenges that many within our community face when it comes to building relationships. Three people meet for two hours once a month in order to grow as followers of Jesus together. Each 3-2-1 group is different, with group members choosing between several options for how they spend their time together each month.
Looking for connection? 3-2-1 groups can help form deep, lasting relationships.
Looking for spiritual growth? 321 groups can provide the structure for increasing discipline and depth in our relationship with God.
If you would like to join a 3-2-1 group, please contact Pastor Jeff Strong via jeff@nelsoncovenant.com