Missions -- Global
We believe that every Christian is called to mission: to bring the whole gospel to the whole world. In that sense, every Christian is a missionary. However, as a church we want to support those individuals and couples who are seeking to bring the gospel to those who have never heard, often in cross-cultural contexts. Below is our current list of global missionaries that we support as a church.
Marshall and Barb Siddall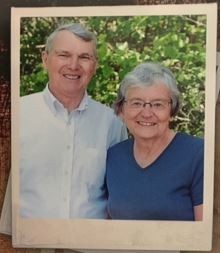 We have been with New Tribes Mission since entering the training in 1972. After spending time on staff at the Bible Institute in Michigan and 20 years in Senegal, West Africa, we returned to Canada in 2000 (due to political unrest in Senegal). We are very thankful to be able to continue to serve here in Canada, having an active part in reaching the whole world by helping at the Academy. Retirement isn't mandatory in NTMC, and we are assessed annually for continued ministry at our grades K-12 Academy. This role supports the HQ and Emanate (missionary training course) families as well as folks who are on temporary home assignment.
Our work now consists of going to school at 8 am each morning! Marshall teaches part time (2 history/geography classes in grades 7-12). Barbara is teaching grades 3&4 this year and Algebra 2 in the high school. It is great for the children to have teachers who have overseas missionary experience, who teach from a biblical worldview and who understand the transitions missionary families experience. Children are definitely part of a family's successful participation in full time ministry. We can encourage them and we take their "training" seriously.
Jim and Millie Wilhelmson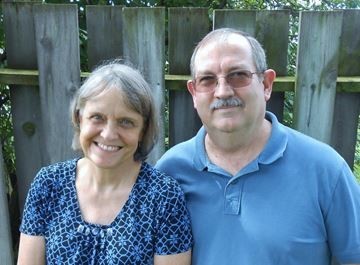 Jim was born and raised in Bolivia, South America, and I (Millie) grew up in Canada and my parents were also involved in missions for many years. We both accepted Jesus as our Savior as children. We met and were married while in Ontario in mission training to become missionaries with New Tribes Mission. We went on to spend 30 years serving with NTM in Bolivia. We have 2 children: Karen and her 3 children currently live with us here in Wisconsin. Our son, Paul, served as a missionary pilot for a time in Indonesia and then in Bolivia. He and his wife and 3 children have now returned to the States to seek medical help for their small son.
We went to Bolivia as missionaries in 1978. To start with, we spent 15 years in a church planting ministry with the Quechua people high up in the Andes Mountains. The people live in isolated farming communities where they (still) plow their small fields with oxen and eat potatoes 3 meals a day! We studied their language and culture, taught many home Bible studies, and saw God raise up a number of small church groups. Missionaries need to be flexible and during the next 15 years we found ourselves involved in a great variety of ministries. Jim did some buying and shipping of supplies for the tribal missionaries in the jungle, he represented the mission to the Bolivian government, and he served on the Field Leadership team. We served as hosts in the mission guest house, and I (Millie) did accounting and secretarial jobs as needed. PLUS we enjoyed many trips to the jungle to provide consultant help to our coworkers learning tribal languages. During our last year we had the privilege of teaching at our Bolivian Missionary Training Center. After returning to the USA in 2008, we were Deans of Married students at the New Tribes Bible School in Waukesha for a year before we moved to Racine where we now live. The last 7 years have been invested in the SLR team (Spanish Language Resources).
Mike and Diane Henderson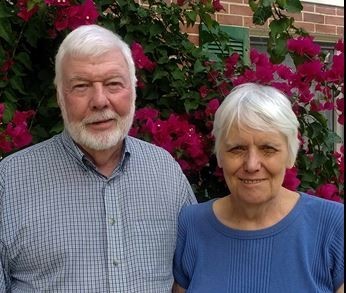 We are Mike and Diane Henderson and we have been members of New Tribes Mission since 1974. We have been affiliated with the Nelson Evangelical Covenant Church since 1979.
For 28 years most of our time was spent in Papua New Guinea and in a very isolated tribe called the Aziana. It was and still is only accessible by small plane or hiking in. Our ministry consisted of first learning the national language of the country and then the Aziana language and culture. The Aziana language took quite a time as the language was unwritten and everything had to be learned by putting it together piece by piece. But God helped and we got that huge hurdle behind us. Then we needed to present the whole message of the Bible to them. We started at the beginning of the book in Genesis and taught the Gospel foundationally, chronologically and progressively from there. Very few of the Aziana understood the national language so we needed to translate the Bible into their language. We were able to translate all of Genesis, most of Exodus and other Old Testament portions that we wanted to teach from so that we could confidently say "This is what the LORD says". We worked our way through key Old Testament passages and promises that were pointing to the Messiah that God promised to send. Then on to the New Testament and as they heard of Jesus and all he did many put their faith in and fell in love with him.
Over the years a lot of the Aziana believed in Christ so training and bringing them to maturity was a huge part of our job. With many learning to read some became able teachers and leaders. We also developed written lessons to guide them through the New Testament teaching.
We also helped and encouraged the Aziana to be self-sufficient by planting coffee trees, tangerine trees and peanuts as a cash crops. How to arrange flights to carry their goods out so they can be sold. In 2003 we finished translating all of the New Testament and about 3000 Old Testament portions. We left the tribe and returned home to get the translation ready for printing. We dedicated the Bible in 2005 and stayed home since then. However after the dedication of the Bible, I was given the opportunity to be an International Church Planting Consultant with New Tribes Mission. I have held that job since then and been able to travel to some of the countries we work in and help the younger generation of missionaries as they navigate the same types of challenges in other tribal locations.