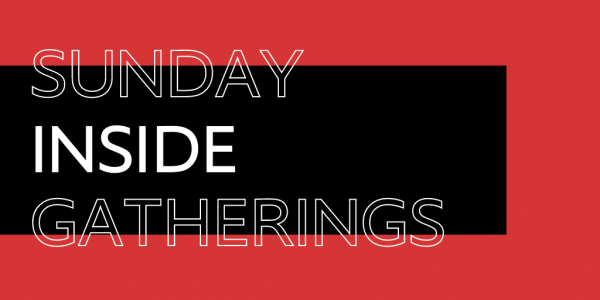 Our Sunday services are at 10:00am.
We live-stream our 10:00am service through our church's YouTube channel and post Sunday sermons on our sermons page.
You must adhere to the following health guidelines if you plan on attending. If you are unable for any reason to commit to following these guidelines, you are welcome to participate through our live-stream from your home.
Health Guidelines for LOW-RISK Indoor Worship Services:
While in attendance, please respect any current provincial mandates that may be in place, including wearing masks and keeping appropriate physical distance from others.
Upon entry, please have one member of your household sign-in to our guestbook in the lobby space for contact-tracing purposes (or register online below).
Sunday School and Nursery will only be offered on the 3rd Sunday of the month.
Stay home if you are sick or unwell to any degree.
To sign up for an upcoming Sunday service, click below
Before You Come to Church
If you're hesitant or uncomfortable gathering with a larger group at this time, we respect and understand that decision. The pandemic is not over. While vaccinations are allowing the restart plan to move forward, COVID-19 still poses a risk that may lead some to hold off on in-person gatherings at this time. We hope that even if you choose to refrain from in-person worship services at this time, that you will reach out to Pastor Jeff and/or our Site Leadership Team so we can help you get reconnected in meaningful and safe ways that work for you and your family.
You must not attend if you or a member of your household are sick. A person with COVID-19 is infectious several days prior to onset of symptoms to 10 days after onset of symptoms. Symptoms include:

Fever or chills
Cough
Loss of sense of smell or taste
Difficulty breathing
Sore throat
Loss of appetite
Extreme fatigue or tiredness
Headache
Body aches
Nausea or vomiting
Diarrhea
IF YOU OR A HOUSEHOLD MEMBER HAVE ANY OF THESE SYMPTOMS, PLEASE REFRAIN FROM JOINING US IN PERSON AND JOIN US ONLINE.
Before each service, our cleaning team will do a preparatory cleaning, disinfecting common touch points such as door handles, stair rails, bathroom sink handles, chairs, etc.
Please respect people's differing levels of concern. Err on the side of caution so as not to add undue stress to someone who may already feel apprehensive about coming.
Please sanitize hands as you arrive. An automatic hand sanitizer station will be at each entrance and in the main foyer space. If you are unable to use hand sanitizer, please proceed to the washroom and wash your hands with soap and water for minimum of 20 seconds.
Try not to crowd the foyer space after the service. We encourage you to connect outside after the service for a chat in the sunshine!