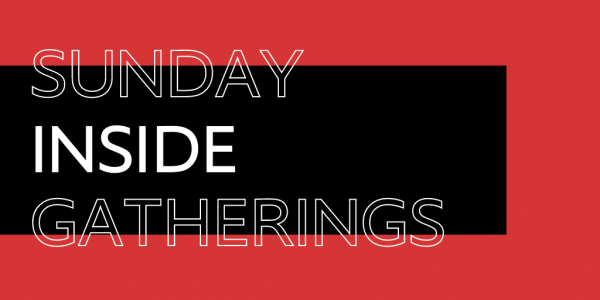 British Columbia has announced that indoor worship services can resume as part of the province's restart plan.
Indoor services are limited to 50 people total, which means that given our worship and support team this allows for 45 additional people to sign up for a Sunday service.
For the month of July we will hold our Sunday services at 9:30am.
We will continue to live-stream our 9:30am service through our church's Facebook Page.
You must adhere to the following health guidelines if you plan on attending. If you are unable for any reason to commit to following these guidelines, you are welcome to participate through our live-stream from your home.
Health Guidelines for LOW-RISK Indoor Worship Services:
You must register online here for a service time you plan to attend. This will allow us to ensure we do not exceed maximum attendance at any one service. However, please stay home if you or someone in your household is sick with cold or flu-like symptoms. While in attendance, please respectfully adhere to the current emphasis on physical distancing. No handshakes or hugs.
All three entryways will be open when you arrive (one off Stanley St. and two off of Silica), and will remain open for the duration of the service to promote airflow. Please be mindful of physical distancing when entering the building.
Upon entry, please have one member of your household sign-in to our guestbook in the lobby space for contact-tracing purposes.
Participants aged 12 and above need to wear a mask at all times, including when they are seated.
Participants must be 2 metres apart unless they are from the same household.
Only worship leaders on stage can sing at this time.
Social gatherings can only occur outside - please vacate the building after the service.
There will be no Sunday School or Nursery offered during this phase of re-gathering. Children must be able to stay with parents before, during and after the service.
Stay home if you are sick or unwell to any degree.
For more information see: https://www2.gov.bc.ca/assets/gov/health/about-bc-s-health-care-system/office-of-the-provincial-health-officer/covid-19/covid-19-guidance-worship-services.pdf
To sign up for one of this Sunday's services, click below
Before You Come to Church
If you're hesitant or uncomfortable gathering with a larger group at this time, we respect and understand that decision. The pandemic is not over. While vaccinations are allowing the restart plan to move forward, COVID-19 still poses a risk that may lead some to hold off on in-person gatherings at this time. We hope that even if you choose to refrain from in-person worship services at this time, that you will reach out to Pastor Jeff and/or our Site Leadership Team so we can help you get reconnected in meaningful and safe ways that work for you and your family.
You must not attend if you or a member of your household are sick. A person with COVID-19 is infectious several days prior to onset of symptoms to 10 days after onset of symptoms. Symptoms include:

Fever or chills
Cough
Loss of sense of smell or tasteDifficulty breathing
Difficulty breathing
Sore throat
Loss of appetite
Extreme fatigue or tirednessHeadache
Headache
Body aches
Nausea or vomitingDiarrhea
Diarrhea
IF YOU OR A HOUSEHOLD MEMBER HAVE ANY OF THESE SYMPTOMS, PLEASE REFRAIN FROM JOINING US IN PERSON AND JOIN US ONLINE.
AFTER EXPERIENCING ANY OF THESE SYMPTOMS, PLEASE REFRAIN FROM ATTENDING AN IN-PERSON SERVICE FOR AT LEAST TWO WEEKS.
Before each service, our cleaning team will do a preparatory cleaning, disinfecting common touch points such as door handles, stair rails, bathroom sink handles, chairs, etc.
Please respect people's differing levels of concern. Err on the side of caution so as not to add undue stress to someone who may already feel apprehensive about coming.
Please sanitize hands as you arrive. An automatic hand sanitizer station will be at each entrance and in the main foyer space. If you are unable to use hand sanitizer, please proceed to the washroom and wash your hands with soap and water for minimum of 20 seconds.
Try not to crowd the foyer space after the service. We encourage you to connect outside after the service for a chat in the sunshine!
During Worship
Please sit with your household or cohort group and keep at least 2 meters between other families/cohort groups.
Offering: there will be no offering plate passed during the service. We encourage you to give online (www.nelsoncovenant.com/giving), and we will also have a small box near the sound booth that is available to place your offering into before you enter the sanctuary or as you leave.
Children must sit with their family throughout the service (approximately 45 minutes long). We will not be having Sunday school or providing nursery care at this time.
After Worship
If you attend the first service, please exit the building within 15 minutes to allow for cleaning and transition to the next service. You may use any of the entryways to exit our building, but please be mindful to keep physical distancing between yourself and others who are seeking to exit the building.
We won't be serving coffee or any food items at this time.
Socializing and connecting with each other can be done outside while respecting physical distancing.