Mighty Men's Conference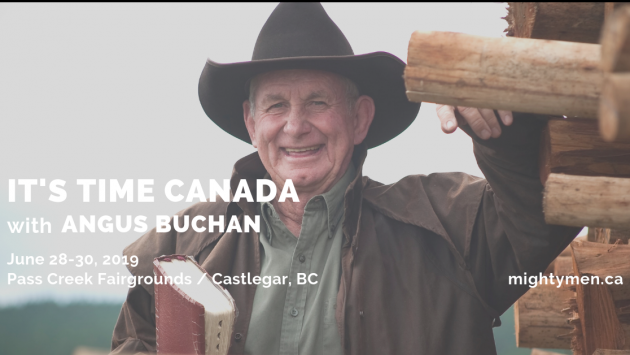 It's Time Canada!
We are having a men's gathering, all outdoors with two special men, Angus Buchan, depicted in the film "Faith like Potatoes" and Irish singer Robin Mark. We need to stand for our families, communities nation and become all God has called us to be as men in this critical hour.
Since 2003, Angus has been leading men through the ' Mighty Men's Conferences', which began in South Africa. Up to 400,000 were at Shalom farm in 2010 for a weekend. Now the conferences have spread around the Southern Hemisphere of Africa, and also other nations, including Australia, England, the USA, and now Canada.
Join us at the Pass Creek Fairgrounds, Castlegar , BC for "It's Time Canada!", June 28-30 as we encourage fathers, sons and grandfathers, and reach other men. For more information, head over to www.mightymen.ca!